What's Good in the Hood?
This week's picks by Grace Barron-Martinez, REALTOR®.
Get your late night grub on at Bens Tune Up! Don't miss the fried tofu, it's the BEST in town!
We are a fun & truly unique local spot on the South Slope of Asheville.
Don't let the exterior fool you - come discover all Ben's has to offer. We are a sake brewery located in a converted auto shop with an Asian fusion restaurant and beer garden.
Hungry? We serve food until 2am. In town to sample Asheville's beers? Cleanse your palette before the next brewery with our sake.
Don't drink beer? We have a full bar and wine list. FREE LIVE LOCAL MUSIC Tuesday through Sunday. We have it all! And bring your dog!
Soak in the last days of summer with a refreshing Summer Sun cocktail at The Golden Pineapple!
Longtime Asheville bartenders, Katey Ryder and Donnie Pratt have opened the Golden Pineapple, a new neighborhood bar in the historic Baker Building at 503 Haywood Road in West Asheville.
We are very excited to share the space with friends in the neighborhood and folks from all over Asheville. We will be opening up with a thoughtful selection of wine, beer and spirits, with eight beers on draft, three wines and a Spanish cider on draft. There will also be other options in bottles and cans. There will be heavy focus on wine with a leaning towards natural production.
The menu will include a 13 drink house cocktail menu that will be made with care, using fresh and house-made ingredients. We only stock things we feel good about.
Play Addams Family Pinball, 4 person Pac-Man or live those 90s vibes with some DDR and Cruisin' World.
We have the largest selection of classic and modern video games in the southeast. We offer the best local craft beers and our retro music will always make you want to sing along, but we are so much more than that. We're a place where people come together to play. A place to meet your friends or make new ones. We love competition but play for the fun. A place where people of all ages unite not only to have fun but to relive old memories and make new ones. We're not just a business, we're friends. A community where all are welcome. So don that Star Wars t-shirt, arm your phaser, jump in your Mario kart and join us at the Retrocade!
See one of Asheville's most talented artists, Jesse Barry and the Jam Dance Party at Isis Music Hall!
Jesse Barry and the Jam Dance Party Isis Music Hall
Blues, funk, & soul dance party brought to you by the high energy of Jesse Barry & The Jam! Kelly Jones on guitar & vocals, Rob Geisler on bass, and Micah Thomas on drums & vocals!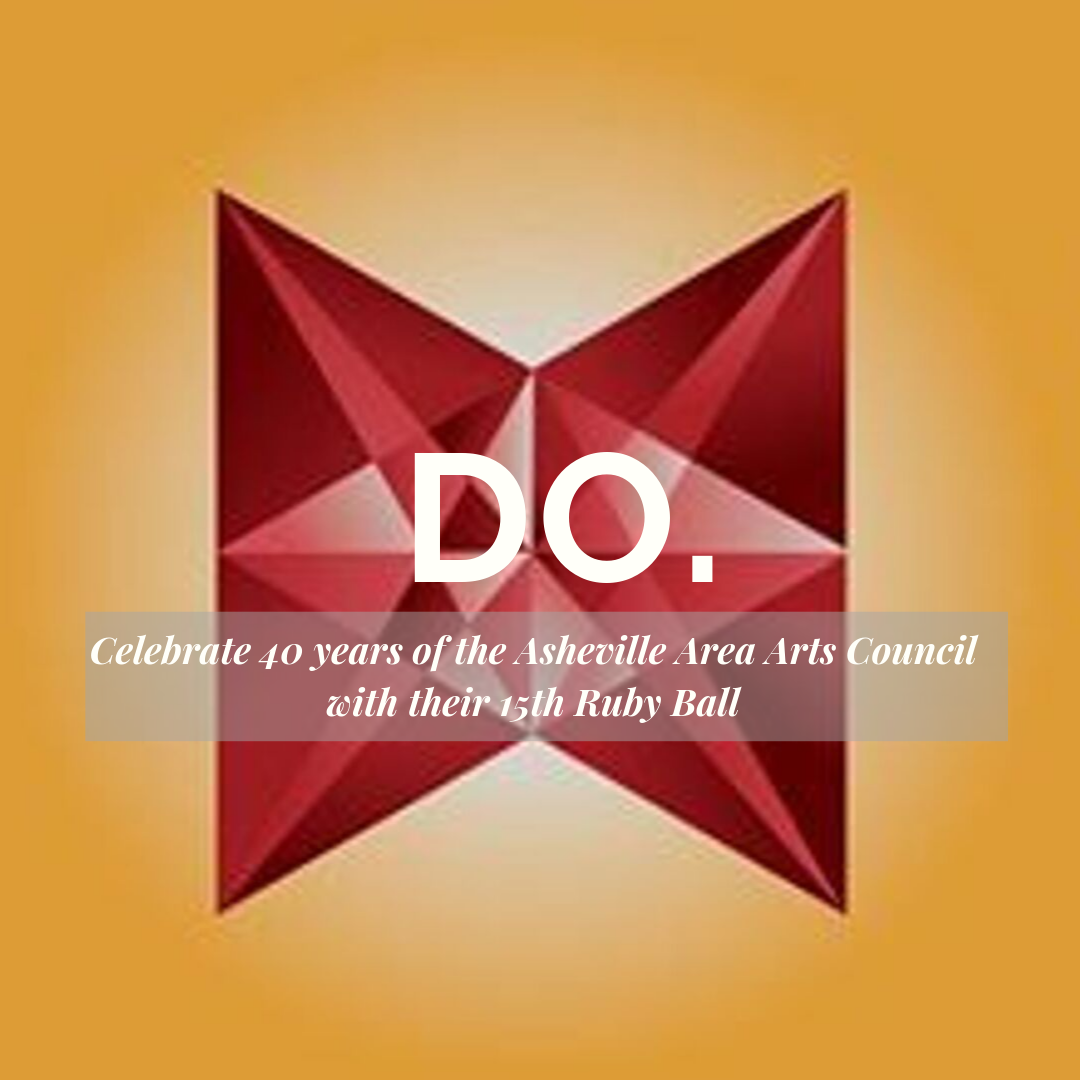 Celebrate 40 years of the Asheville Area Arts Council at their 15th annual Ruby Ball!
The Asheville Area Arts Council is thrilled to celebrate the 15th Color Ball. This year's Ruby Ball presented by Wicked Weed will commemorate the 40th anniversary of the AAAC on September 21, 2019. Over 600 patrons of the arts will don festive attire in ruby jewel tones as they amble from one party to the next in what is sure to be deemed Asheville's most bacchanal buffet of the season.
The Ruby Ball will take place in four different venues in both the South Slope and River Arts District in tradition with the Color Ball's history of simultaneous soirees. Each location will be jeweled in a unique theme, lavish decorations and local entertainment. The evening will be peppered with performances that are as unique as the arts community we live in.