Western North Carolina is a beautiful and magical place to live. Lucky for us we get to experience it during one of the best times of year! Below are some local attractions and events happening for the holiday season!
Here are some Holiday Traditions in the Asheville area you don't want to miss!
The Biltmore House is even more magical when adorned for the holidays - complete with 55 elaborate hand-decorated trees including the favorite 35-ft. live Fraser fir in the Banquet Hall, a thousand poinsettias, miles of garland and live music.
For a sweet treat, see the amazing creations at the 26th Annual National Gingerbread House Competition at The Omni Grove Park Inn. Except for the base, the entries are constructed entirely of edible materials.
Don't miss The North Carolina Arboretum's elaborate Winter Lights show, transforming the gardens into a nighttime wonderland with 500,000 lights! Walk through spectacular displays and see the gardens in a completely new way.
Check out these events and fun activities in WNC!
Dec 21, 6:30 PM – 9:30 PM

Themed around the "12 Days of Christmas", Twin Leaf Brewery's annual Christmas celebration will feature 12 stations of holiday fun. Tickets for this event can be purchased in our taproom or through our website. All food will be provided by the lovely ladies of Verbena Cakes and Catering.
It's less than 48 hours until Christmas and you need a beer. Bring the family over on over to Highland Brewing Company for our Christmas movie marathon and a pint of your favorite holiday treat.
Sunday Dec 23rd Showtimes: The Grinch - 12pm-1:45pm | Elf - 2pm-3:45pm

| Gremlins - 4pm-5:30pm
Come experience everything from a night-time train ride with dazzling lights to Santa in his own gingerbread house. There will be a Christmas themed musical variety show in the Tweetsie Palace and a life-size snow globe that will be perfect for holiday family photos.

Friday and Saturday evenings, through December 29.
Iceless Ice Rink | Now–January 1 | noon–7 p.m. | Hendersonville Visitor Center | 201 St. Main St. | $5+ at the door | Don't miss out on ice-skating in WNC this holiday season. The new larger and improved iceless rink + holiday games nearby provide endless family-friendly fun. Skate rental included in admission price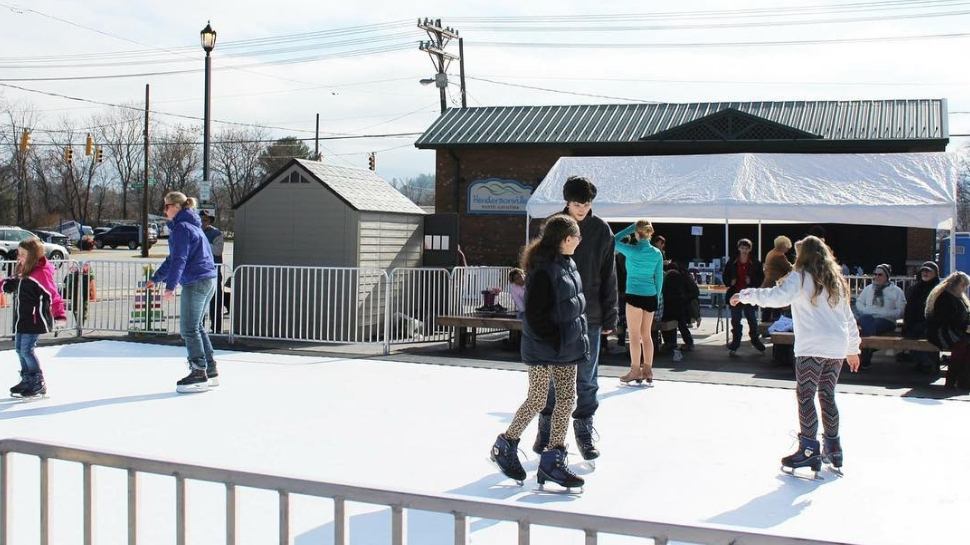 Last Minute Holiday Craft Market & Flea at The Regeneration Station Saturday Dec 22nd 11am- 4pm
Christmas is almost here! Does your Holiday Gift List still look like a CVS receipt? Last Minute Holiday Market and Flea is here to help!

Find a special gift for everyone on your Nice and Naughty lists in one stop!




100 + Local Vendors

&

Hot Chocolate until it runs out!