St. Patrick's Day is always fun, but in Asheville and Western NC it is a whole new level of entertainment! Check out all of the fun happening March 17th, 2018!
Bike of the Irish
From: www.ashevilleonbikes.com
Time to get your green clothes washed!
What: Fun ride and hangout after
When: March 17th, 2018 1:30 – 5:30 PM
Where: Wedge Foundation
1:30pm – Gather at Wedge and ready yourself for ride
2:00pm – Ride leaves Wedge
5:00pm – Ride concludes.
Wedge hosts and all day St. Patrick's Day celebration on 3/17. Besides, great beer, music, and food, Asheville Screen Printing will live screen print AoB Bike of Irish of Irish t-shirts.
Follow our up to the minute details on Facebook.
Bike of the Irish is AoB's annual spring ride, featuring hundreds of green-bedecked riders and routes that showcase the best of Asheville's bike infrastructure and greenways. All of AoB's community rides are family friendly and free (although donations are appreciated).
Hillman Beer St. Patrick's Day Shindig
From: www.ashevillealetrail.com
March 17 @ 3:00 pm - 7:30 pm
Come join Hillman Beer for some good ol' Irish Times and Tunes this St. Patty's Day! Two musical acts will be performing starting at 3pm on Saturday, March 17th!
Lineup:
3pm-5pm // Station 7 of Atlanta, Georgia // Guitar heavy alternative multi-genre band. Good Old Fashioned Galactic Jam Rock. http://www.station7music.com/the-band
5:30pm-7:30pm // Asheville Firefighters Pipes and Drums // The Asheville Firefighters Pipes & Drums was formed in 2010 to help honor our fallen brothers and sisters, instill pride and ownership in the Asheville Fire Department, and continue a long-standing fire service tradition. https://www.facebook.com/affpd/
Conundrum Speakeasy 2nd Annual St. Paddy's Ballyhoo!
From: www.facebook.com/theconundrumavl
It's an Irish Ballyhoo! Come enjoy delicious cocktails, fine local ales, and plenty of St. Patrick's Day shenanigans.
March 17th, 2018
Starts at 4pm with DJ CHILLIGAN spinning the best St. Paddy's day party songs!
6-10 LIVE MUSIC from Bardic Alchemy!!
Join the fun and drinks until late evening!
21+
Sham Rocked!
From: www.diglocal.com
Come join us at UpCountry Brewing for our first ever St. Patrick's day party. We have a special ASSC pint glass, loads of beer, great food and a special LIVE Karaoke Band! That's right, a live band to sing with! If you've been to any of our social events before you KNOW how much fun this one is going to be!
From: Pisgah Brewing
Inside the Taproom
Door:8:00 pm / Show: 9:00 pm
Food Vendor: DOGS
$15 in Advance, $18 Day of Show
On their forthcoming LP Magic, melodic visionaries The Werks transcend their funk rock roots while never losing their identity. Poignant songwriting and engaging improvisation come together on a record that showcases their maturation as a multidimensional group of uniquely creative musicians. The Snozzberries are Asheville's freakiest new supergroup, combining psychedelia, funk and fusion. $15 advance / $18 day of show: Doors 8pm / Show 9pm
From: www.avltoday.6amcity.com
Presented by Jameson Irish Whiskey | Starting at 2 p.m. | Free
Jameson Irish Whiskey specials all day. Free music from DJ Oso Rey, a local songwriters/producer/DJ starting at 10 p.m.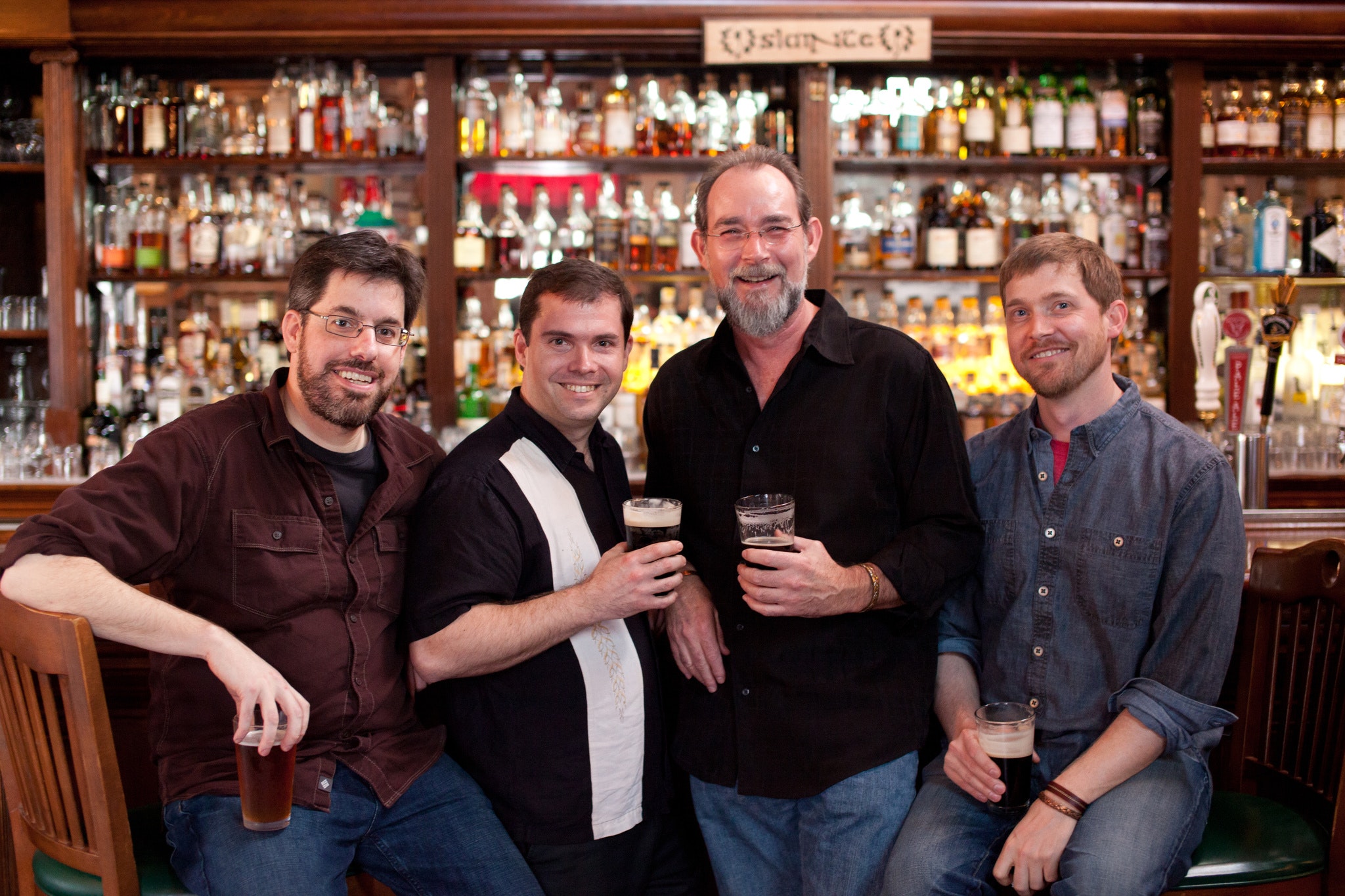 The Grey Eagle | 185 Clingman Ave | 9 p.m. | $12
An authentic celebration of Irish music + song
Starting at 9 p.m. | Free
Live music by DJ Kipper, photo booth + Shamrock costume contest.
The Barrelhouse AVL | 1459 Merrimon
Music by the paper crowns starting at 9 p.m., $5 banana-infused Jameson + $4 green beers