From: www.mountainx.com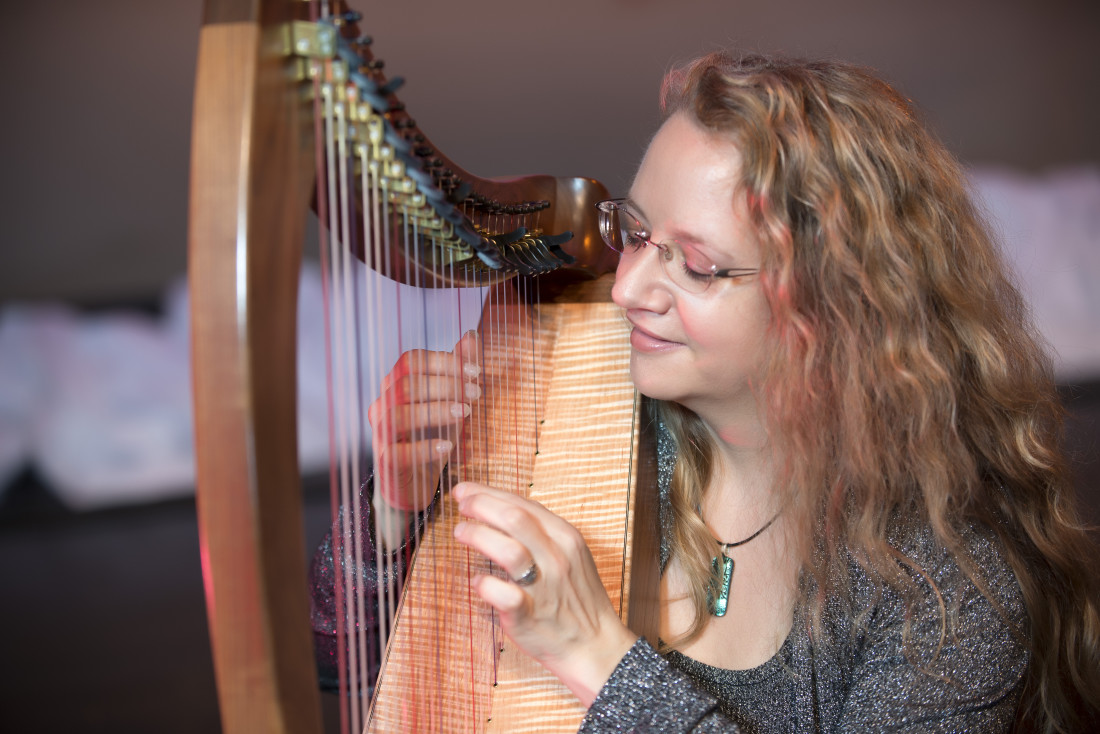 The holiday season is in full swing, and there's so many celebratory possibilities that it would be easy to miss out on something big — lights shows, a trolley tour, a naughty elf and good music are all on the list.
Consider this a bit of a cheat sheet, providing a peek at festively themed craft shows, art openings, theatrical productions and concerts. Need more ideas? Visit the Community Calendar and mountainx.com
• Santaland Diaries started as an essay by David Sedaris about the holiday season he spent working as an elf at Macy's. He read a version of the story on Public Radio International's "This American Life" more than 20 years ago, and it was adapted for the stage. The one-man play returns to 35below at Asheville Community Theatre, 35 E. Walnut St., Wednesday, Dec. 14, through Saturday, Dec. 17, 7:30 p.m., with 9:30 p.m. shows Friday and Saturday and a 2 p.m. matinee on Sunday, Dec. 18. $15. ashevilletheatre.org
• "Revel with local musicians and storytellers," says the webpage for Christmas at Connemara, held Saturday, Dec. 17, 10:30 a.m. to 12:30 p.m. at the Carl Sandburg Home National Historic Site. The celebration takes place in the garage adjacent to the Sandburg Home. There will be cookies and cider, and craft-making in the bookstore from 10 a.m. to 1 p.m. 81 Carl Sandburg Lane, Flat Rock, avl.mx/364
LIGHT IT UP: The North Carolina Arboretum's Winter Lights display, pictured, is one of many outdoor LED light exhibits to visit throughout the holidays. Photo courtesy of the N.C. Arboretum
• The North Carolina Arboretum hosts its Winter Lights exhibit through Sunday, Jan. 1. The walk-through experience — "a winter wonderland [of] uniquely lit displays and landscapes composed of nearly 500,000 energy-efficient LED lights," according to the arboretum's website — is on view in the gardens. "Listen to the sounds of your favorite holiday tunes or enjoy a cup of holiday-inspired cocoa, cider or beer," and the property's Savory Thyme Café serves a holiday buffet every weekend. 100 Frederick Law Olmsted Way. 6-10 nightly. $18 adults/$16 children ages 5-11 with group and member discounts available. ncarboretum.org
• Duo Vela is American flutist Marla Nistico and Australian guitarist Daniel Nistico. The married musicians started their band while attending The Eastman School of Music. Though they've toured extensively (including in China, Australia and New Zealand), the Nisticos recently relocated to Asheville. They'll play a special concert as part of the N.C. Arboretum's Winter Lights (see above). The performance of Christmas carols takes place on Sunday and Tuesday, Dec. 25 and 27, 6:30-10 p.m., on the Education Centre's Atrium Stage.
• The Lake Julian Festival of Lights is a drive-through light show featuring thousands of colored bulbs and 50 animated and stationary displays. The exhibit is on view through Friday, Dec. 23, 6-9 nightly. $5 cars/$10 vans/$25 motor coaches. 406 Overlook Road Ext., Arden, avl.mx/365
• Celebrate Irish and Scottish heritage (yours or someone else's) at the annual Celtic Yulefest. "The word yule comes from the Old English 'geol,' which was the name of the winter festival held in many European countries around the time of the winter solstice," says a press release. The gathering includes music from Carolina Ceili with special guests The Belfast Boys, fiddler Laura Smith and the Ashegrove Garland Dancers at White Horse Black Mountain, 105 C Montreat Road, on Saturday, Dec. 17, 8 p.m. $18 advance/$20 at the door. whitehorseblackmountain.com
• If your band name is "The Mistletoes," you'd better book a lot of gigs in December. Actually, that group (Chris Boerner on guitar, Allyn Love on pedal steel, Casey Toll on bass and Joe Westerlund on drums) backs Raleigh-based singer-songwriter Jeanne Jolly on her seasonal-themed eight-date Jolly Holiday Revue. Expect "a mix of holiday favorites and original compositions," according to a press release for the show that stops at the Isis Restaurant & Music Hall, 743 Haywood Road, on Saturday, Dec. 17, 7 and 9:15 p.m. $15. isisasheville.com
• The historic Smith-McDowell House offers special insight into a Victorian-era Christmas. "Six rooms of the Smith-McDowell House representing the 1840s-1890s will be on display with costumed interpreters describing the evolution of Clement Moore's poem through the 19th century," says a press release. The theme of the house's holiday display is Moore's famed A Visit from St. Nicholas. The Smith-McDowell house is open to the public Wednesday to Saturday, 10 a.m.-4 p.m., and Sunday, 1-4 p.m. Christmas decorations will be on view through Friday, Jan. 6; general daytime admission is $9. 283 Victoria Road, wnchistory.org
• "Using the most technologically advanced equipment in the industry, Christmas Wonderland magically expresses what Christmas means to us," say the organizers of Shadrack's Christmas Wonderland, a "drive-through, fully synchronized, LED Christmas light and music show" held in six locations. One of those spots is the WNC Agricultural Center, 1301 Fanning Bridge Road, Fletcher. Visit the display through Friday, Dec. 30, dusk-10 p.m. $25 cars and family vans/$40 activity vans. shadrackchristmas.com/asheville