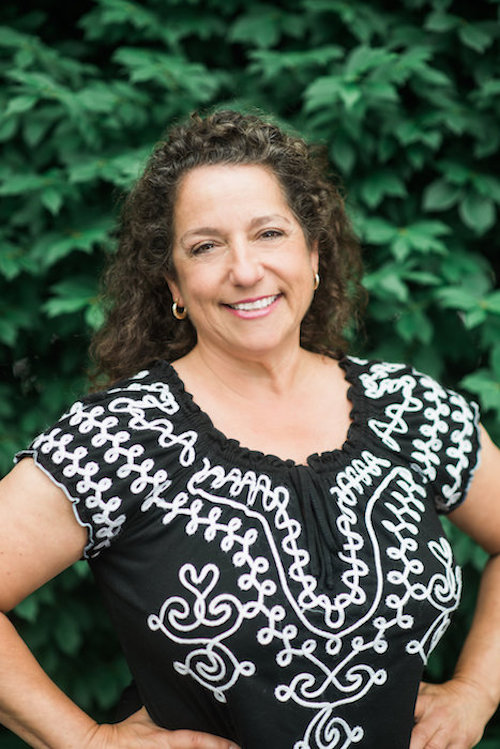 Asheville has been my home since 1993, and it was the beauty of the mountains (and less traffic!) that lured me away from my hometown Atlanta. There, I completed my MBA at Georgia State University, though my heart truly lies with the Bulldogs of the University of Georgia. After college, I worked at AT&T for several years where I focused on serving business customers and developing professional relationships all over the [...]
Asheville has been my home since 1993, and it was the beauty of the mountains (and less traffic!) that lured me away from my hometown Atlanta. There, I completed my MBA at Georgia State University, though my heart truly lies with the Bulldogs of the University of Georgia. After college, I worked at AT&T for several years where I focused on serving business customers and developing professional relationships all over the Southeast.

Once we moved to Western NC, and for many years, I taught business and math courses to thousands of students at AB Tech Community College. In 2003, I was honored with the college's award "Outstanding Adjunct Instructor". Perhaps it's true that success breeds success, because when I changed careers, I earned Rookie of the Year here at Town and Mountain Realty, where I've worked exclusively since 2007. Some of my past students have even become my real estate clients! I'm fortunate to have enjoyed many multi-million dollar production years at this caring firm, all while finding what's right for you, my clients.

Outside of work, I love spending time with my family, especially when able to travel and experience other cultures. (I can even get by with the amount of Spanish and Italian I've acquired.) I also enjoy being part of the Jewish community. I'm on the Chesed ("loving-kindness") committee and have been a long-standing member, past board member and Sisterhood President at Congregation Beth Israel. I also participate in various community events including Cafe' Israel/Celebration Israel-Food and Culture Festival, HardLox Jewish Food and Heritage Festival, and the Asheville Jewish Community Center's 75th Anniversary celebration. There's a great mix of Jewish things to do in our town (onejewishasheville.org).

How else do I spend my time? Playing golf with other members of the EWGA (Executive Women's Golf Association) since 2010 and where I currently serve as Membership Director. I even had the opportunity to help coordinate an EWGA/Band benefit golf tournament while Co-President of the North Buncombe High School Band Boosters in 2013, to help with new uniforms. Over the last several years, my volunteer work has also included seven years as an ambassador of Dining Out for Life (at Blue Mountain Pizza, Weaverville, NC) in support of the WNC Aids Project, being a volunteer at the SYMETRA Tour/Friends of Mission (Hospitals) Charity Golf Tournament at The Country Club of Asheville, holding a position on the North Buncombe High School advisory council, and being a committee member for (past) Asheville Jewish Community Center Golf Classics and the JCC's 75th Anniversary Celebration. In recent years, I've also helped increase awareness and raised funds for Alzheimer's research and participated in the Walk to End Alzheimer's. Giving back to my community is an important part of who I am. And it's important to Town and Mountain Realty, too.

As you decide about your future real estate needs, and if you feel we could be a good fit, I'll enthusiastically work hard to get results you desire...with attention to detail, sincerity and responsiveness. You talk. I'll listen! Feel free to contact me at your leisure.
Lorraine
ABR® (Accredited Buyer's Representative), SRES® (Seniors Real Estate Specialist), SFR®, Realtor®
Office Location
261 Asheland Ave Suite #103
Asheville, NC 28801
Contact Info
Specifications
Languages:
Specialties:
Service Area:
Lorraine's Testimonials
"Lorraine went above and beyond to get me into an amazing home. I couldn't imagine a better person to have on my side for one of life's most stressful processes."
"Lorraine is the greatest!!! We live in upstate NY and plan to relocate to the Asheville, NC area. Lorraine is making the relocation process go so smoothly. Before meeting her in person we communicated via email, phone and text. Once we arrived in Asheville, Lorraine spent 2 days taking us around the area showing us houses. We are so lucky to have found Lorraine and highly recommend her [...]
"Lorraine was an absolute pleasure to work with. She made us feel very comfortable and addressed all our issues with skill . She has excellent communication skills, a cheerful demeanor, she makes you feel comfortable and she is easy to talk to . She comes across as professional and honest and she was always punctual and tried to answer all our questions. She gave us good [...]
"Lorraine was amazing. She took the time to get to know me, and understood exactly what I was looking for. She took the time necessary to understand my needs before we went looking at homes. She went the extra mile and showed me a variety of options. We knew this was going to be a complicated transaction since it involved a 1031 exchange--any hiccup could trigger an unnecessary tax [...]
"Lorraine went over and above to help us find a home. She worked with us prior to our coming to North Carolina from Iowa to find home in 4 days. Sent us homes she thought we would like and researched home we sent her that we found. Thanks to her.... we found and purchased a home in 4 days! We have recommended Lorraine to others and they have been just as happy with her as we [...]
"Lorraine was very efficient and professional and made many helpful suggestions. We enjoyed working with her and would highly recommend her. She made the process very pleasant." ~ Marilyn S.
"Lorraine is fantastic. She spent time and resources to show us around Asheville to help us understand the Asheville area and market for retiring to. She's a kind and knowledgeable person.... Hard combo to find."
"Working with Lorraine has been such a pleasant experience. We bought our first house in 2014 and Lorraine walked is through everything, she answered all of our questions - no matter how bizarre. She would always respond in a timely manner and would go above and beyond to do anything she could to help. When our family expanded this year we needed a larger place and we did not hesitate to [...]
"Lorraine made looking for a home a fun adventure. She went over and above in taking us to properties in Asheville and the surrounding areas. She is very knowledgeable about the community, as well as being open and honest. Besides all of this, she is easy to talk to and answered all our questions. If you are looking for a good real estate agent, call Lorraine; I highly recommend [...]
"Lorraine listened to our needs and was very patient with us during our home search." ~
Member Benefits!
Perks include saved searches, bookmarked listings, and updates when new listings come on the market that you may be interested in! Go ahead, become a member, it's free! GREAT, SIGN ME UP! LOG IN