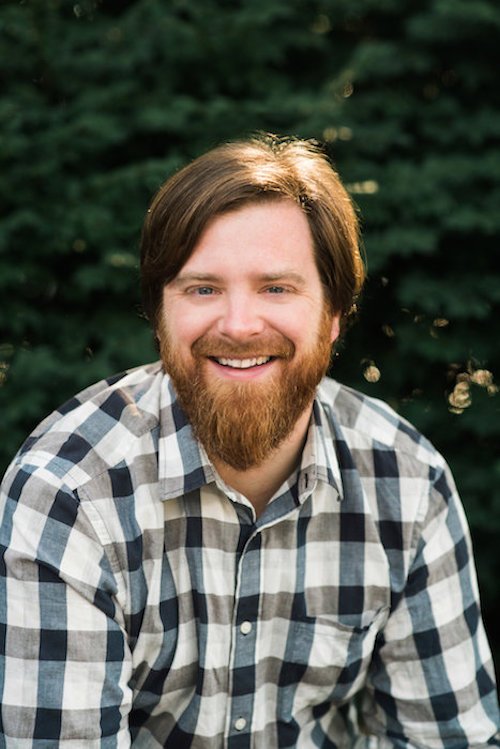 Father, husband, kayaker, coffee enthusiast, REALTOR®
I believe that my job is to help you navigate one of the most important decisions of your life. I spend time getting to know you and your preferences in order to better guide the sale or purchase of your greatest investment. You need an attentive, thoughtful, problem solver on your team through the entire process, and I'm excited to get started with [...]
Father, husband, kayaker, coffee enthusiast, REALTOR®
I believe that my job is to help you navigate one of the most important decisions of your life. I spend time getting to know you and your preferences in order to better guide the sale or purchase of your greatest investment. You need an attentive, thoughtful, problem solver on your team through the entire process, and I'm excited to get started with you.
Through my work in real estate and with civic organizations, I have built an extensive community network that will be helpful to you in buying or selling your home. Whether you are searching for a home, relocating to the area, buying an investment property or second home, or looking to sell, I will work to make sure you have all the information you need throughout the transaction. I love Asheville and our mountain region and enjoy sharing my extensive knowledge of neighborhoods, schools, and local businesses with my clients as we work together.
In my years in business as a real estate broker and my prior service on city council and as Mayor, I gained an unique perspective on how to ensure a vibrant community through responsible land use planning and the fast-paced real estate market. Now, I serve on the Buncombe County Board of Adjustment, reviewing zoning-related requests, and the Affordable Housing Committee with the Association of REALTORS® exploring partnership opportunities and advancing the affordability conversation.
I specialize in achieving goals for first time buyers in this increasingly competitive market, cross country relocations, second home buyers, and investment property, sustainable building and GREEN homes, relocation of service members, and locating raw land that meets your future building goals. I have worked with buyers through conventional, construction, and rehabilitation loans and with FHA, USDA and VA loans. I focus on all Buncombe County neighborhoods and communities, specifically throughout downtown, West Asheville, North Asheville, Weaverville, Woodfin, Swannanoa, Oakley, Shiloh and others. I serve counties surrounding Buncombe regularly with special attention to Marshall, and Madison, Haywood and Henderson counties.
I live in Asheville with my wife, Marcie, and our daughter, Lillian, (who just took her first steps!) In my free time, I enjoy spending time with my family, paddling the river, hitting the trails, supporting our farmer's markets, and appreciate a good cup of coffee or three. I am a proud volunteer with Habitat for Humanity and the WNC Aids Project. I attended Appalachian State University, and am a member of the Land of the Sky Association of REALTORS® and the NC Mountains Multiple Listing Service.
I look forward to working with you. Let's meet for coffee and get started.
Office Location
315 Haywood Road #119
Asheville, NC 28806
Contact Info
Specifications
Languages:
Specialties:
Service Area:
Andy's Testimonials
"Andy was an invaluable resource during our home buying experience and made sure we were informed during every step of the way.  He served as a great negotiator on our behalf, made sure all of our paperwork was complete and on schedule, and was always quick to respond to any questions we had.  He was also great to just discuss our needs and how individual properties could or could not meet them. I would highly recommend him to anyone looking to make a home purchase in the Asheville Area! Very [...]
"Andy is great to work with! Right balance of patience and responsiveness." ~ Jude H.
"Andy Ball is a pleasure to work with, he was super helpful and knowledgeable about every step of our home buying process :)" ~ Sydney F.
"Being a USAF/NCANG Veteran family, initially Andy Ball was recommended to us by Veterans United in our home search to downsize. We were so pleased and impressed with Andy in finding our new home that we decided to use Andy again as our realtor to sell our home through Town and Mountain Realty. Andy "hit it out of the balllpark and nailed it" so to speak, in selling our much loved log home of 37 years! Andy's knowledge of real estate from a Veteran's standpoint in buying and selling [...]
"Andy was professional but friendly. Always willing to go the extra mile!" ~ Lauren H. [...]
"Andy Ball is the best. Hands down. Professional and thorough. Andy Ball was patient throughout the entire process as we tried to navigate this wild market. He never gave up and was willing to be there when we were chasing various competitive openings. Couldn't imagine having anyone else. His expertise and knowledge is unmatched." ~ Belinda B.
"Andy's Energy, enthusiasm, experience and knowledge of the market is fantastic. He made the process being from out of town much more bearable and was a pleasure to work with. I can not thank him enough. I look forward to working with him for years to come." ~ Richard C.
"Andy was an excellent agent who assisted me with the process! As a first-time home buyer I was a bit confused by the nitty-gritty details, but Andy walked me through everything and took extra time to make sure we were on the same page. At the end of it all we found a great house in my budget right where I wanted!" ~ Grayson B.
"We couldn't be happier with Andy!! He was amazing! Andy was highly responsive and extraordinarily intuitive when helping us search for our home. We have used numerous realtors in the past and he has been the best. We would recommend Andy to anyone." ~ Jon and Mary M.
"Andy Ball has been incredibly helpful, responsive, and knowledgeable! Even while in the beginning phases of home buying/finding an agent, he is very generous with his time and insight - really makes you feel comfortable and like you've got someone really valuable on your team! Reach out to him and you'll see for yourself what I mean!" ~ Megh M.
Contact
Hi there! How can we help you?
Contact us using the form below or give us a call.
Hi there! How can we help you?
Contact us using the form below or give us a call.