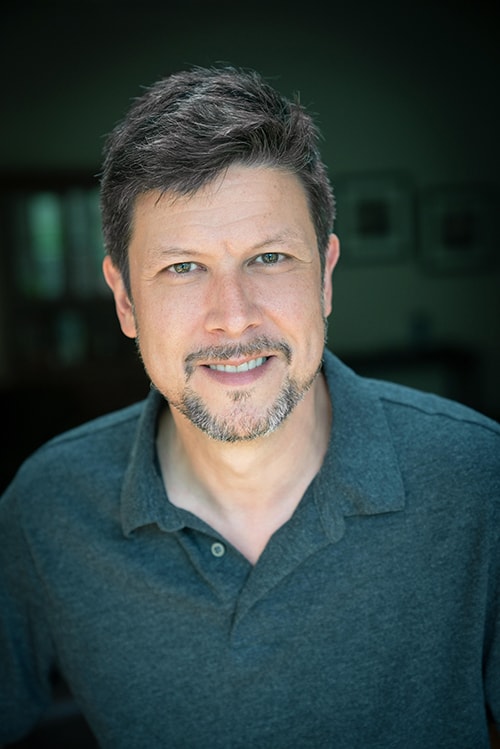 Hablo español
I came to Asheville with my wife nearly 15 years ago from New York City. Like so many others from all over the country and the world who are drawn to this eclectic and beautiful city, I fell in love with it the first time I visited and moved here within that year. I've never looked back, and I'm so happy to call Asheville my [...]
Hablo español
I came to Asheville with my wife nearly 15 years ago from New York City. Like so many others from all over the country and the world who are drawn to this eclectic and beautiful city, I fell in love with it the first time I visited and moved here within that year. I've never looked back, and I'm so happy to call Asheville my home.
PERSONAL
I'm an avid gardener and hold a permaculture design certification which I've utilized to create my home garden. My garden was featured in the 2017 West Asheville Garden Stroll (WAGS), an organization that hosts the annual tour of notable gardens, and provides seed money grants for local (preferably edible) beautification projects.
I love to play my guitar, explore what's going on downtown, hike the Blue Ridge Mountains with my wife and rescue-dog Toby, and I'm a bi-lingual Spanish speaker.
PROFESSIONAL
As a REALTOR, I've represented first time buyers, investors, Spanish speakers, growing families, and retirees. My honesty, creativity, and insight, make me the hard working person you can trust to navigate the financial and sometimes emotional journey that real estate can take you on.
I've worked in the Asheville real estate market for nearly 15 years. Initially with the regional MLS, leading the team handling logistical and coordination support for the Realtors in our region. I observed the patterns and rhythms of the sales side of the industry and which listings inspired excitement.
Later, I was hired to develop a marketing and sales department for a local company that supplied to contractors and home builders. I'm proud to have delivered several years of double-digit growth to that company. These clients gave me a view into the expanding real estate market and I visited renovations, infill projects, new home subdivisions (from modest to high-end custom projects) in Buncombe and surrounding counties on a regular basis. This gave me a strong knowledge of Asheville neighborhoods and surrounding towns.
I've served on the board of the East West Asheville Neighborhood Association (EWANA). This work crossed into issues of infrastructure, development, and zoning that affect all of us in the Asheville area.
It gives me great joy to help people. I take my charge seriously to support, problem solve, communicate clearly, and give you the tools necessary to make your decisions. My experience as a homeowner, property investor, landlord, community representative and tireless advocate for my clients' interests, ensure that you will be in good hands.
Office Location
315 Haywood Road #119
Asheville, NC 28806
Contact Info
Specifications
Languages:
Specialties:
Service Area:
Chris's Testimonials
"Chris was amazing to work with! He was so calm and knowledgeable, I always felt like I was listened to and taken care of. Chris never hesitated to find time to meet me or a contractor during the due diligence period, which made the process less stressful. I have already shared his name with several people considering a home purchase." ~ Amy G.
"Chris Mako is a fantastic agent. Save yourself some time and a lot of aggravation and start with Chris. You won't regret it!" ~ John M.
"We had a great experience working with Chris! He is the most reliable realtor we've dealt with and he made our cross-country move feel easy. Being from out of state, his extensive knowledge of the area and of the local market was invaluable. We would definitely come back to him for future home sales/purchases!" ~ Jenna P.
"Chris Mako was fantastic - was there to assist us in all facets. He went above and beyond throughout the process - a top notch professional in his field. Knowledgeable, personable and exceptional. Outstanding!" ~ Jason D.
"Chris just made the selling of our condo totally stress free. I am the total care-giver for my wife and under alot of stress but Chris did a perfect job even in hindsight. We moved out of state before the closing and Chris took care of everything for us. He communicates with you on every detail and he is 100 % dedicated to you..all that and he's a great guy also!" ~ Chuck G. [...]
"I would like to share my experience purchasing a home in the Asheville area with the help of Chris Mako. I was introduced to Chris quite by chance. I was browsing for homes on the internet and requested additional information on a home.  I promptly received an email from Chris offering to assist me with my home search. I knew it was important that I chose the right realtor, as I lived in another state and would be purchasing a home long distance. My next interaction with Chris was a phone call [...]
"Chris Mako was excellent. He was very responsive and communicated every step of the way. I would definitely recommend Chris and Town & Mountain to our friends and family!" ~ Hunter P.
"Chris was responsive and very insightful about the Asheville market. Chris was fantastic. We were buying a home virtually from NJ and Chris made it easy and comfortable to make decisions." ~ Bill J.
"Chris was fantastic. I felt like he really understood what we were looking for and how we communicated. He made the process very simple." ~ Neil W.
"Chris Mako was always very professional and he was very patient with us. Being new to the area, he introduced us to regions to explore, listened to our concerns, and maintained a positive outlook. In the midst of the COVID-19 crisis, he explained the differing procedures required every step of the way. Thank you Chris! We are very pleased with our decision!" ~ Garry and Gina L. [...]
Contact
Hi there! How can we help you?
Contact us using the form below or give us a call.
Hi there! How can we help you?
Contact us using the form below or give us a call.