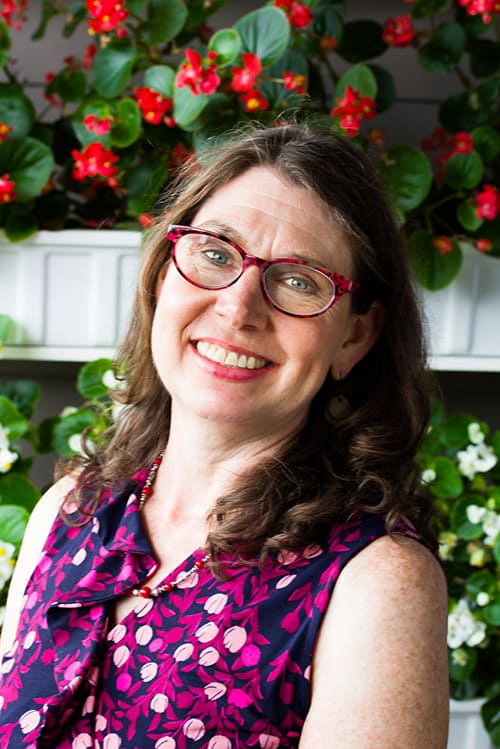 From Every Bird A Nest
The Lark is not ashamed
To build upon the ground
Her modest house
~ Emily Dickinson
Carol grew up in Alabama but has called North Carolina home since she came to Greensboro for college in the early nineties. Instead of attending graduation from college, she drove straight to Asheville and started looking for a job. After teaching English for almost 20 years, she moved into a Real Estate career. Her dad gave her a keen eye for detail in architecture as he loved a [...]
From Every Bird A Nest
The Lark is not ashamed
To build upon the ground
Her modest house
~ Emily Dickinson
Carol grew up in Alabama but has called North Carolina home since she came to Greensboro for college in the early nineties. Instead of attending graduation from college, she drove straight to Asheville and started looking for a job. After teaching English for almost 20 years, she moved into a Real Estate career. Her dad gave her a keen eye for detail in architecture as he loved a good abandoned house to wander through. Her Mom worked for Southern Living, exposing her to a variety of styles and the remarkable statement of a home (and a lot of casserole and coleslaw recipes).
She understands the level of patience, the challenge of decisions and excitement of change when it comes to buying, selling or building a home. She knows first hand as she and her family have moved 7 times in the last 15 years.
Carol listens and follows through to deliver the most supportive advice. Be it the seller or the buyer, everyone has a unique set of character traits they are seeking or wanting to highlight in a house or property. She loves the sweet details of an old house and reveres the fine points of a modern home. She aims to be ready and willing to ease the suspense and uncertainty of the buying or selling process. She offers thorough investigation and analysis to all of her clients so that everyone feels taken care of. Ultimately, Carol hopes to bring a straightforward atmosphere with care, trust and loyalty to all transactions knowing that a happy customer is a customer for life.
Her loves are reading, creative writing, exercising and hiking too far with her two kids. Other real loves - traveling to far flung places that push her comfort level, anything artsy, plants and a packed antique store with odd junque.
Office Location
315 Haywood Road #119
Asheville, NC 28806
Contact Info
Specifications
Languages:
Specialties:
Service Area:
Carol's Testimonials
"T&M went above and beyond, specifically Carol Motley. She drove my husband all around to find houses, treated him to lunch, drove to scope out schools and garden centers for me, and even bought us dinner for the first night in our new home. We found the perfect place thanks to her! We still owe her dinner!" ~ Kathryn P.
"Carol is the most caring realtor I've ever worked with. She took her time and was so patient through a very complicated sale/closing. Best ever!" ~ Cindy S.  
"Carol Motley went above and beyond the call of duty when selling our home. We were faced with some unique challenges and Carol was able to help us overcome those challenges in a professional and heartfelt manner. We highly recommend her and were extremely happy we chose her for our real estate agent. She turned for sale into SOLD! Thank you Carol from the bottom of our hearts." ~ Dennis & Christina B. [...]
"Carol Motley is the best person to work with while shopping and buying a house.  She is honest, responsive and understanding of your needs.  Carol listened to my wants and needs and she delivered.  Carol also recommended me using Cody at Atlantic Bay Mortgage.  Wow was that a great recommendation.  Like Carol, Cody was there for me every step of the way.  I strongly without any reservation recommend Carol as your next real estate agent!" ~ Happy New Homeowner, Carrie A. [...]
"Carol was patient with us and was willing to see houses on our timeline. We had a good idea of what we were looking for, knew our search would take some time. Carol was willing to be patient and help us grab the house we liked once it became available." ~ Jason Y.
"Carol Motley represented my husband and I while purchasing a rental property in Wolf Laurel; she was delightful to work with. Carol was always very quick to respond to any type of communication. She was always available to us for anything during the process. Purchasing a home can be nerve racking at times, and she kept us calm at every turn. I highly recommend Carol Motley for all of your real estate needs." ~ Kindly, Jen and Kyle H. [...]
"Carol Motley was incredible! She was my agent when I was buying a house. However, when I ran into a problem with the sale of my other house, she helped me solve that problem too. I highly recommend Carol!" ~ Amy H.
I knew Carol as a neighborhood guru and diplomat-in-waiting in West Asheville for years before she became my realtor. When there were some bizarre international legal complications days before the closing she worked around the clock to keep the fuss to such a minimum for all parties involved that I always felt a fool to worry after each and every professional communication. Highly recommended. — Bill G. [...]
"When I was ready to start my home search, Carol was quick to gather my list of desires and got right to work. She was able to really "get" me and used her expertise to think outside the box to help me find a home that met my family's needs within my budget. She's always ready to show you a home when you want to see it. Thanks to her quick work, dependability, and creativity, I was under contract within the first week of viewing homes. I can't say enough good things about Carol!" [...]
"Carol went above and beyond for me. When the management company was trying to create problems, she handled it with grace and confidence. Carol sets the bar fairly high for agents. She handled a stressful situation better than most I have worked with." - Cindy S.
Contact
Hi there! How can we help you?
Contact us using the form below or give us a call.
Hi there! How can we help you?
Contact us using the form below or give us a call.