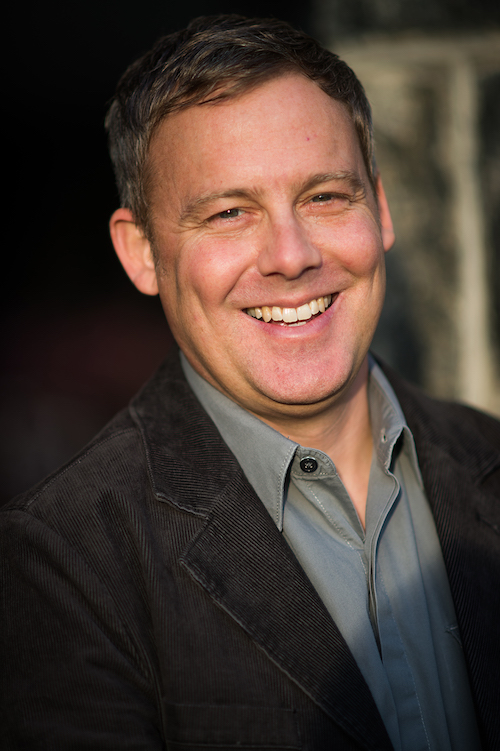 What Clients Say about Working with Robbie

Robbie designed an excellent marketing strategy, and our home sold quickly at a favorable price. His advice was spot on and he was always professional, courteous and knowledgeable. We would definitely recommend him to anyone.
– Richard, Asheville

When I first met Robbie, he stood out because of his exceptional local knowledge of the housing market, but he is incredibly savvy with the minutiae, uncovering everything from obscure [...]
What Clients Say about Working with Robbie

Robbie designed an excellent marketing strategy, and our home sold quickly at a favorable price. His advice was spot on and he was always professional, courteous and knowledgeable. We would definitely recommend him to anyone.
– Richard, Asheville

When I first met Robbie, he stood out because of his exceptional local knowledge of the housing market, but he is incredibly savvy with the minutiae, uncovering everything from obscure contract to code issues that may affect your transaction and mitigating them before they present a larger problem. His attention to detail and process is very reassuring while his easy going yet professional attitude is welcome and refreshing.
– Eric, Asheville

Robbie went above and beyond every step of the way to help me buy my home. He was honest, open, and always available to answer questions or send late night faxes to the listing agent. Being a first time home buyer, I relied heavily on his knowledge and trusted him completely with negotiations and advice. I know that when I am ready to sell this home and buy my next one, Robbie will be the first person I call.
– Meg, Asheville
Robbie McLucas, Broker
Asheville's In-town Specialist
A home to suit your heart, and a neighborhood to suit your budget. The two most important aspects of homeownership. I get it. Your home is one of the most valuable assets you own, and whether you're buying or selling, you expect consistent, high-quality professional service grounded in experience and knowledge. My constant focus is to help you reach your unique real estate goals, so it's my job to help you know and understand the Asheville real estate market and its driving forces, especially the in-town neighborhoods. Honestly, I love what do, and many people who began as clients ended up friends and remain so, long after closing.
Living in the amazing place that is Asheville inspires me, and my clients benefit from my passion and hard work. I strive to be a resource to my clients who are looking to buy or sell in the heart of this spectacular city.
A graduate of Georgia Southern University, I launched my real estate career in Atlanta, Ga., as part of a top Realtor team at a boutique brokerage before moving to Jackson Hole, Wyoming, to work at the renowned firm Real Estate of Jackson Hole. As an exclusive affiliate of Christie's Great Estates and Regents International, I worked with buyers and sellers from around the globe, listing and selling beautiful, unique high-value properties under the grandeur of the Teton Mountain Range. Since returning to North Carolina, I've specialized in the in-town Asheville market with a focus on downtown Asheville and the charming neighborhoods that surround the heart of the lovely city. I truly enjoy exploring Asheville and the beautiful mountains of Western North Carolina with clients.
I live in the heart of Asheville with my wife and two English Labrador Retrievers, and in my spare time I enjoy cycling, hiking the area's splendid trails, cooking and walking Tsali and Roan. A committed member of the community, I'm active with numerous civic organizations, including Southern Appalachian Highland Conservancy. Over the past three years, I've coordinated numerous Town and Mountain Realty work days at Habitat for Humanity, resulting in approximately 675 hours of volunteer home construction time.
Real Estate Specialty Areas
In-town Asheville – With a primary focus on the core neighborhoods that make up Asheville, I offer clients a specialized service and an in-depth knowledge about the vibrant communities that make up this unique city. With my constant attention on the in-town real estate market, I'm a helpful resource, guiding clients to make smart buying and selling decisions.
Green Properties – I've been involved with the Green Building movement for years. An active member of WNC Green Building Council and the Asheville Home Builders Association, I serve on the Parade of Homes planning committee. In addition, I represent four of Asheville's top green building companies.
Luxury Real Estate – Since I began my real estate career more than 10 years ago, I've raised the bar on selling upper-tier properties, from service and knowledge to confidentiality and integrity. Some of my experience has included affiliations with Christie's Great Estates and Luxury Homes International.
Office Location
261 Asheland Ave Suite #103
Asheville, NC 28801
Contact Info
Specifications
Languages:
Specialties:
Service Area:
Member Benefits!
Perks include saved searches, bookmarked listings, and updates when new listings come on the market that you may be interested in! Go ahead, become a member, it's free! GREAT, SIGN ME UP! LOG IN