| Broker Town and Mountain Realty
Town and Mountain Realty
261 Asheland Ave Suite #103
Asheville, NC 28801
Email Phone: (828) 232-2879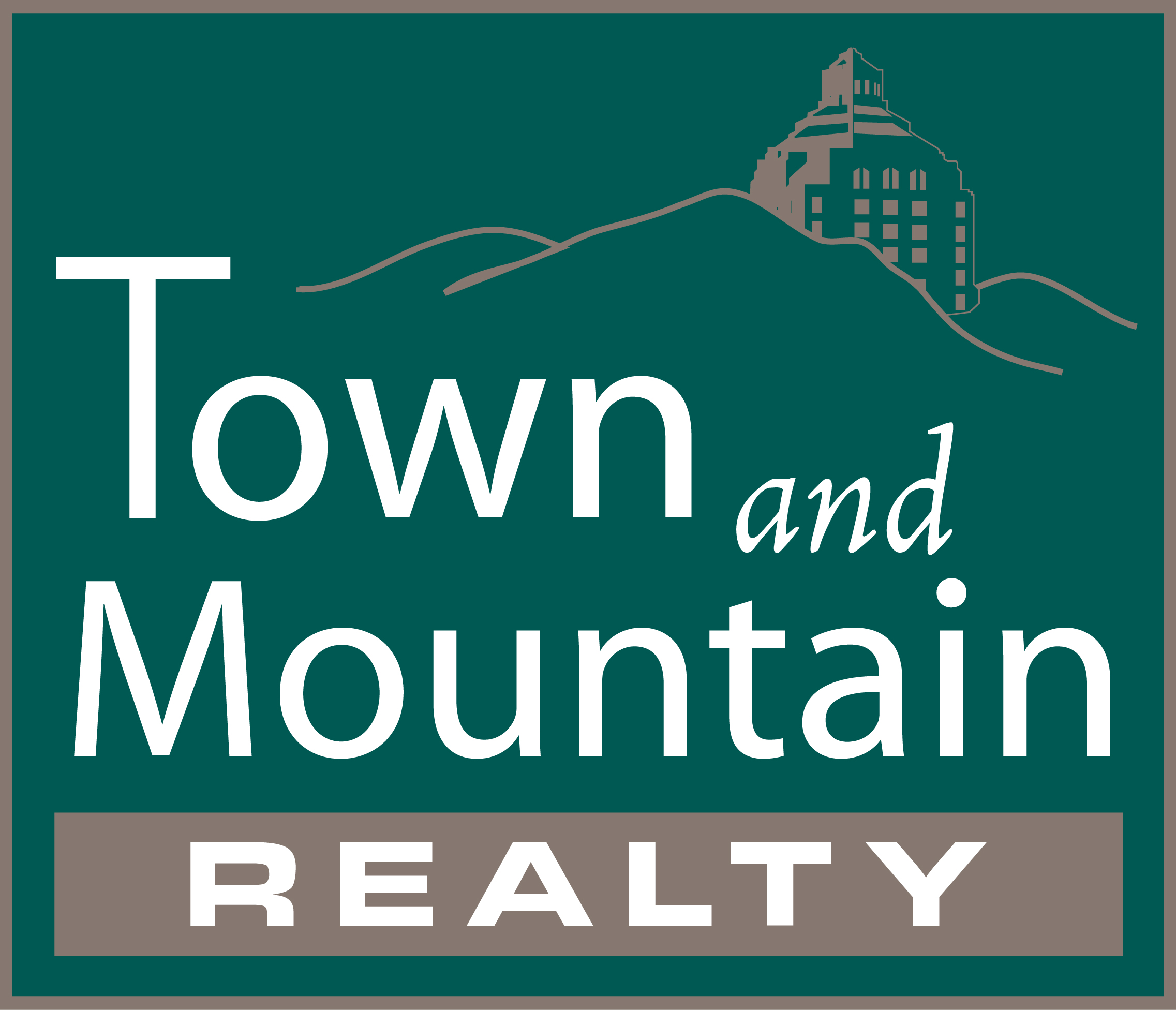 About Amanda
I settled to the Asheville area after years of living along the coast in South Carolina and Florida. My husband and I were avid sailors for many years, but also loved visiting the mountains for its natural beauty. Asheville offered everything that we were looking for in a community…diversity, culture, nature, and healthy living. Asheville also allows us to live our passion, which is sustainable and healthy green building.
Graduating from the University of South Carolina with a business degree in Marketing and Real Estate, I first started my career with Georgia Pacific, a building products manufacturer and supplier. After years of selling home building products, I worked with my husband in the building business and sales. Over the years, I have gained knowledge in building, marketing and financing of residential properties.
Being a Realtor was the perfect avenue for me to share what I know and to be of assistance in helping people find the home that is right for them. I truly enjoy working with people and helping others. If you are interested in buying or selling a property in Asheville and you'd like to talk, I can be reached on my cell phone at 828-713-7049.
pat reviewed Amanda Boren
01/26/2015
My wife and I have completed 9 home transactions in the past and never before have we had an agent as good as Amanda. We have been searching for a home from out of state and she has repeatedly exceeded our expectations. Her knowledge of the local area and ability to give us fair assessments of the homes condition, value, and suitability for our needs is unmatched. Her communication with us is always clear and timely. We wholeheartedly recommend her to anyone needing to buy or sell a home.

jkerr reviewed Amanda Boren
12/07/2014
Helped me buy a home
Amanda helped us locate property for building our home. She is knowledgeable about the Asheville area and helped us narrow our search. She was flexible with time and was always available when we were in town. She is very pleasant to work with and will continue to search for the perfect home for you until you are satisfied!

R. Jeff Lee reviewed Amanda Boren
11/22/2014
Helped me buy a home
Amanda is like working with family. She is great at understanding exactly what you are looking for, and helped us find a house that made us really happy in a market that was tough for buyers. Amanda is also very knowledgeable about construction and renovation, and quickly spots potential mechanical issues with older homes. You can't go wrong with Amanda

Erin Louis reviewed Amanda Boren
09/22/2014
Helped me buy a home
Amanda is wonderful to work with when buying a home. She is kind and patient and gave us the time we needed to make sure we were making the right decision - there was never any unnecessary pressure from her to close the deal if we were not quite ready. Her patience and our patience paid off in the end and we settled on a great price for a great home that we love! It was a long process for us, but she worked hard on our behalf and we appreciated her help.

bcblaylo reviewed Amanda Boren
03/11/2014
Helped me buy a home
My wife and I could not have asked for a better experience than the one provided to us by Amanda Boren. Amanda went out of her way to help us with every aspect of purchasing a new home. My wife and I are both very grateful for the outstanding job that Amanda did for us. Amanda also provided help in areas of the home buying process that are not part of the realtors job. She does not pressure you during the process, is very honest, and works very hard to help find the house that fits you. I would recommend Amanda to anyone buying a house, and am very glad that we were able to have her as our realtor during our home buying process.

ljleghorn reviewed Amanda Boren
09/13/2013
Helped me buy a home
Amanda was trustworthy and so resourceful. Her advise was realistic and very helpful.


reviewed Amanda Boren
07/09/2014
Helped me buy a home
I highly recommend Amanda. She was always responsive and timely and definitely has the ability to remain calm and positive. We went from negotiating the purchase of a potential spec home to eventually purchasing an older home. Throughout our 6 months of working together, she exhibited outstanding communication skills relating conflict resolution.

Diane West reviewed Amanda Boren
07/21/2013
Helped me buy a home
Loved working with Amanda...no pressure...trustworthy and honest

Kristi Ball reviewed Amanda Boren
06/08/2013
Helped me buy a home
Being first time home buyers we needed someone with patience, knowledge, and communication skills. Amanda was perfect. She not only assisted us with choosing the right home but also connected us with a great lending company and wonderful loan processor. She directed us in all the proper steps to get things done and negotiated all aspects of our purchase. Through out the entire process she kept contact with us, our loan processor, and the seller's broker. I would recommend her to anyone especially first time buyers.

kaiser.alicia reviewed Amanda Boren
04/20/2013
Helped me buy a home
I was looking to purchase a home before moving to town, and Amanda was very helpful and accommodating of my needs. She was always eager to meet with me when I came to town, and spent several hours driving me through various neighborhoods and viewing great properties. As a first time homebuyer, I really appreciated her advice and understanding of Asheville's neighborhoods and housing market. She's also very responsive, proactive, and a joy to work with. I would definitely recommend Amanda to anyone looking to buy or sell a home!

Brian reviewed Amanda Boren
02/09/2013
Helped me buy a home
Amanda is a great buyers agent! I've bought and sold my own house without an agent, but I'm very thankful that Amanda helped us with our home purchase. I was anxious about purchasing a foreclosure and she helped clarify every step of the way. She always answered my questions and helped me understand the pecularities of a foreclosure purchase. She stood out in the cold, unlocked crawl space doors for us in the dark and sacrificed her time away from her family to accomodate my crazy working schedule. I don't give a 5 star rating to just anyone...but Amanda deserves it. 5 Star agent. Great advocate and an all around excellent person!

Michael reviewed Amanda Boren
12/19/2012
Helped me buy a home
Amanda is very knowledgeable, professional and personable. She does not hesitate to go an extra mile in order to help her clients. We were first-time home buyers and we needed a lot of guidance in regards to the entire process. Thanks to Amanda's expertise, we found just the right house in a nice neighborhood and with all the amenities that were important to us. We love our new place and we'd highly recommend working with Amanda to everyone who seeks an honest, knowledgeable and dependable agent

BNFHouston reviewed Amanda Boren
08/31/2012
Helped me buy a home
I had the pleasure of working with Amanda while buying a home in Asheville. She is easy to work with and is very knowledgeable about "green" homes. She also has the ability to be very professional and at the same time make the entire process of buying a home fun. I can't imagine working with anyone else!

CynT reviewed Amanda Boren
08/30/2012
Helped me buy a home
As a home buyer, I feel extraordinarily lucky to have found Amanda to work with. She truly prioritizes my buyer needs and interests; and has made the buying process most desirable, explorative and insightful. She is an absolute resource and value to those she works with. Amanda is trustworthy, knowledgeable and certainly stands out uniquely as a realtor.

Read More on Trulia.com
Amanda Boren's Listings
Member Benefits!
Perks include saved searches, bookmarked listings, and updates when new listings come on the market that you may be interested in! Go ahead, become a member, it's free! GREAT, SIGN ME UP! LOG IN